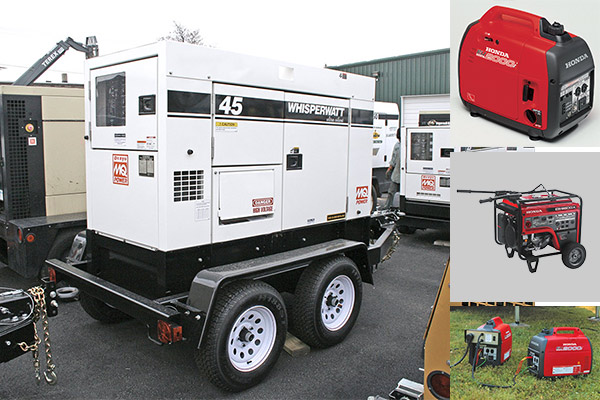 Determining you need power on your jobsite is the easy part. From power tools to lights, having onsite power is incredibly important to your job's ability to run effectively and efficiently. However, this begs the question: how do you figure out just how much power you need? It's actually simpler than you think.
Here are some quick tips on How to Determine What Size Generator You Need.

Sizing a portable generator is relatively easy. Check out this sample:
Choose which devices you want to power at the same time.
Record and add the running watts listed for each device that you need to power.
Record the starting watt requirements for each device.
Add the starting watts for the highest starting watt device plus the total running watts to determine the total watts requirements.

When selecting a Portable Generator it is important that it is capable of meeting your energy requirements – both starting and running. Determine the highest demand – to determine the maximum power, make a list of the tools you expect to operate, as well as the approximate power requirements in watts for each. If the wattage is not available, use the following formulas:
WATTS = Amps X Volts
RUNNING WATTS* = Horsepower X 932**
* Running Watts is the amount of power a motor consumes after it has started to run at normal speed.
** 932 is the factor used to convert motor HP to needed electrical energy. It takes into account normal losses in utilizing the power.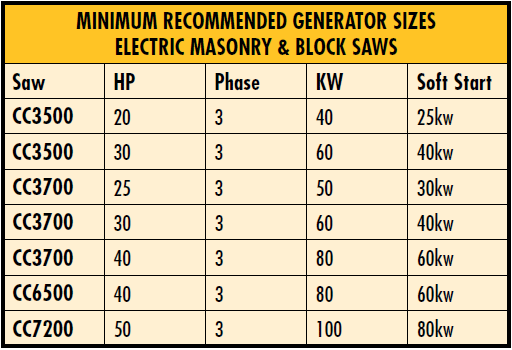 Get to know the full line of portable generators for rent at Diamond Tool. Questions? Our equipment rental and sales team will be happy to help!
Contact our experienced sales team  – either by phone 888-879-3426  or email – and let us help you get the right portable generator for your next job.