The Season of Challenge and Opportunity
Wind and water. Power outages. Downed trees and damaged buildings. If you're a contractor or tradesman on the East Coast, you know that Hurricane Season (June 1st through November 30th) is something you, your crew, and your business have GOT to be prepared for. You need to keep your worksites safe and operational. You've got to remove water and clean up debris. You also have to be ready to respond to the sharp increases in demand for new work in the aftermath of the season's most damaging storms.
The tool, supply, and construction rental equipment companies that serve contractors know how important storm season is, too. Working with a go-to rental partner you know and trust before Hurricane Season starts can help you be ready for both the challenges and business opportunities that come with it. The right choice will have not only the inventory and the expertise you need, but also the advice and service you really count on, from getting your crew the tools to keep working safely, to letting you reserve industrial generator rentals and other high-demand items that may be all booked up if you wait until a big storm is already on its way.
As you make your plan and prepare your business for Hurricane Season, there are some essential considerations (and pieces of equipment) you should make sure to include.
Safety First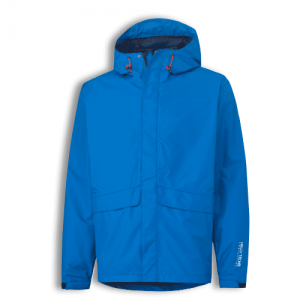 During and after rough weather, your crews need to be safe. Every business, especially one that has people working immediately after a hurricane, needs an emergency action plan. Make sure yours is in order, and that all employees understand the risks and proper responses to extreme weather on and around job sites. And always keep an eye on watches and warnings for hurricanes and big storms, as well as notifications and instructions from local officials.
Your office and vehicles should always have first aid supplies, and Hurricane Season is certainly no exception. You also need to provide rain gear and waterproof, high-traction slush boots to let employees get around on wet job sites, as well as the high-visibility clothing and flashlights to let them see and be seen when power is out and debris is everywhere. Reliable construction rental equipment companies will also be a good source to get these supplies and the training to use them properly.
Don't Lose Power
Of course, you're not going to be using anything for long without electricity. June is the most common month of the year for blackouts, and the problem is getting worse. In recent years, the number of power outages during the start of Hurricane Season has doubled every 5 years. It's common for areas to be without electricity and lighting for days.
But you know your company can't afford to be in the dark. After all, your submersible pump rental can't dewater the job site if you've got nothing to plug it into. That's why reserving industrial generator rentals long before the lights go out is crucial. Your go-to rental tool and equipment partner can reserve the generators and portable work lights that are right for your business, and advise you about when you should buy instead of renting. And don't forget the extra cords and fittings you may need to connect equipment or rewire a site after a storm. With the portable electricity and lighting you need, you're ready to keep working.
Drying Out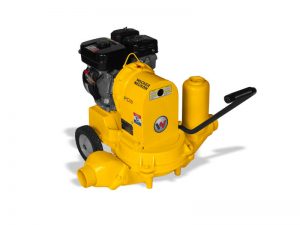 For many construction pros, this season is synonymous with water pump rentals. And it's easy to see why: most of the damage and danger of hurricanes comes from flooding. Like so much about this season, that's both a challenge and a business opportunity. The customers you had before a big storm need you to get back to work, and new jobs will be coming in at recently damaged locations. In any case, removing standing water and drying out the area just became part of your job, and it's probably going to involve more than a submersible pump rental.
Choosing the right water pump rentals involves knowing all about the equipment as well as asking the right questions about the site, the amount of debris in the water, etc. A submersible pump rental is just a waste of time and money when a powerful trash pump is needed. A capable supplier will have a great selection of water pump rentals, as well as tarps to cover roof and window damage and industrial wet-dry vacuums and dryer units to get floors, carpeting, and other surfaces dry before mold and mildew set in.
Cleaning Up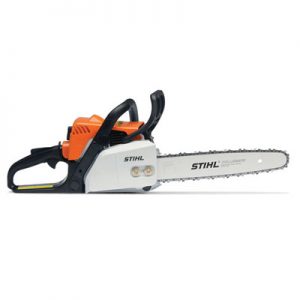 Whatever your trade, you're probably going to spend some time (hopefully billable hours) during Hurricane Season cleaning up the debris of tree branches and damaged buildings. Whether you rent or buy, you'll need the right tools and equipment for the job. Even if you already own a skid steer or two, you should consider reserving an additional loader or attachment rental and a powered buggy to help with cleanup in tight spaces, or a larger excavator for dealing with fallen trees and major structural damage. Of course, having a chainsaw to clear fallen branches or a demolition saw to take apart damaged parts of buildings is also important. And as always, when you're working outside or in a building where the power is out, industrial generator rentals are a must.
Who Are your Go-To Guys for Hurricane Season?
Having a plan for Hurricane Season makes the difference between extreme weather being a disaster or a windfall. Your business is unique, and so is every year's weather. Making the right plan is more than reserving water pump rentals. It means using your own knowledge and best judgment, and it also means having the right rental partners.
The most reliable construction rental equipment companies help their customers find the right balance of owning and renting equipment to deal with this windy, wet, busy time of year. Talk pros who cater directly to the needs of contractors. The right Go-To Guys provide everything you need, from generators to excavators to water pump rentals. So you're ready for anything, in any season.